"ISI is one of the best organizations at The University... maybe in all of Charlottesville."   --UVA grad student

Horseback Riding Reflection - Nov 17
It was my first time to ride a real horse, and it was not as hard as I previously thought...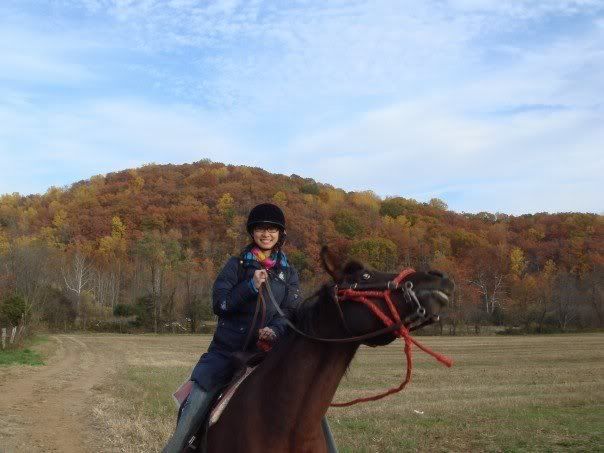 There is Something You Can Only Find at IFN -- News from the Nov. 10 IFN
| | |
| --- | --- |
| As usual, we had a great international friendship night last week, with great people and delicious food. After having dinner, Cecilia Jiang spoke. Next, we enjoyed the music played by talented musicians –a guitarist, a pianist –violinist and a singer | |
---
And at the end of the meeting, Wade Bradshaw gave an interesting talk about what Shanghai taxi drivers taught him about philosophy (listen to Wade's talk), while Timothy Shea spoke about finding the truth in documentary film (listen to Tim's talk).

I was also very excited to meet my Vietnamese friends there, as I don't see them very often.

On the way back, my friend Debby told me " You know what, there is something that you can only find in IFN…. It's the warmth " I strongly agree with her.

I would like to say thank you to Mr and Mrs Newman, Steve, Patrick, Cathy and others. Thanks to you, we are really having unforgettable and invaluable moments.